MUDr. Gabriela Hanslianová works as the head of spa and rehabilitation care at the Lázně Teplice nad Bečvou. The history of this spa dates back to 1553. The spa is especially famous for its excellent cardiac rehabilitation, especially in the field of prevention of heart and stroke. Thanks to the cooperation with H2 Global Group, the Lázně Teplice nad Bečvou now also offers its guests treatments enriched with Molecular Hydrogen®.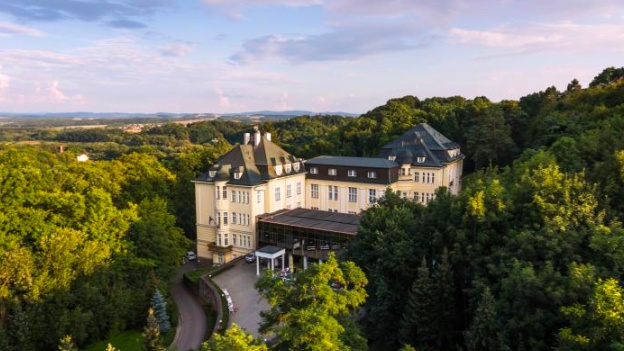 We asked the headmistress for an interview.
Mrs. Chief Medical Officer, what is the current awareness of the Czech public about spa treatments with molecular hydrogen? And what is the feedback from spa guests who have undergone these treatments with you?
"Many of our clients are experiencing molecular hydrogen for the first time directly at our spa, either on the basis of a doctor's recommendation, or it is the clients themselves who share their impressions of the treatments. Recently, I have seen the gradual introduction of hydrogen in other spas, I know that it is used in Janské Lázně or Slatinice.
At first, the response is somewhat embarrassing, as hydrogen is a tasteless and odourless gas, so you hardly notice anything during the treatment. Generally speaking, however, the more exhausted the body is, the faster you start to notice the effects of hydrogen on yourself."
How long has your spa been using molecular hydrogen and in what form?
"We have been using hydrogen for about 3 years in the form of inhalations, most often with patients after a covid, and you can also 'taste' non-traditional forms of hydrogen use - full-body baths, but also partial - hand and foot baths, you can also try massages with hydrogen.
According to our experience, hydrogen enhances the effect of traditional spa treatments. From an empirical point of view, a spa treatment should last 3-4 weeks, but in today's hectic times few people can afford it, so we use it mainly for self-payers whose stays are significantly shorter."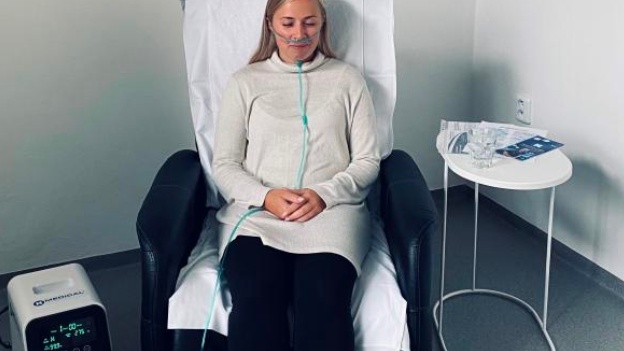 An interesting hydrogen scientific study is currently underway in cooperation with Associate Professor Michal Botek from the Faculty of Physical Culture of Palacký University in Olomouc. What is the aim of this study and are any results already known?
"In this study, we are investigating the effect of four weeks of molecular hydrogen inhalation on the change in the functional state of the organism in spa patients suffering from inflammatory rheumatic health problems. This is a double-blind study, meaning that neither the patients, nor the referring physicians, nor even the researchers evaluating the study know until the last minute whether the patient is inhaling hydrogen or air. I am very curious about the outcome of this study, as it already looks very interesting after 'examining' a small number of participants. I think that this gas will surprise us in many ways. But we cannot predict the outcome of the study."
What types of stays and treatments involving molecular hydrogen can people choose from at your spa in 2023?
"For this year we have decided to simplify the choice of stays for our clients. You can taste the most hydrogen in a week-long stay called Molecularia, in which you can recharge during one week with a full-body whirlpool, an upper or lower limb whirlpool, you can also try a molecular hydrogen back and neck massage as well as a hand massage, paraffin enriched with molecular hydrogen and of course daily hydrogen inhalations. You can certainly add all the treatments listed above to any stay."
How do you, as a physician, see the future of molecular hydrogen in the Czech health, spa and wellness sector in the next ten years?
"Even more domestic studies will be needed for molecular hydrogen to make its way into classical Western medicine, and perhaps the spa industry is the right way to help this happen. There are several studies on the miracle waters of Lourdes and many of them agree that it is the increased amount of molecular hydrogen that is behind their fame. In our experience, this element also enhances the effects of our time-honoured treatments, so in these hectic times when we want to speed things up, I believe it will find its place."
Can we please conclude by asking: Do you use molecular hydrogen-based products and treatments yourself?
"Yes, I use H2 Immunity DRINK, which for me has an effect similar to some of the touted energy drinks."
Pictures: Lázně Teplice nad Bečvou a.s.