The renowned British company Rolls-Royce, manufacturer of luxury cars and premium aircraft engines, has built its "aviation of the future" programme on the environmental benefits of hydrogen. The programme involves a comprehensive series of tests of Rolls-Royce's new hydrogen engines, with the aim that hydrogen as a fuel can safely and efficiently power small and medium-sized aircraft from the mid-1930s and, in the longer term, power large transport aircraft. To rapidly develop hydrogen engines for different types of aircraft, Rolls-Royce entered into a strategic partnership with UK airline EasyJet in July 2022.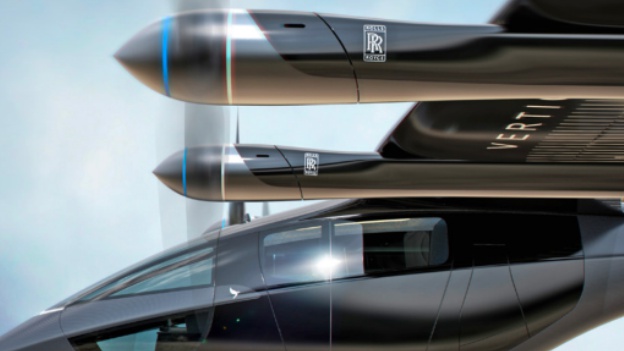 As part of this collaboration, in November 2022 Rolls-Royce and EasyJet achieved a major milestone, a world first: they successfully commissioned the world's first large modern hydrogen aircraft engine. This was a ground test carried out on an engine that used green hydrogen, i.e. hydrogen created using purely natural (wind and tidal) energy. Rolls-Royce and EasyJet have thus demonstrated that decarbonisation efforts need not be just 'politics'. The hydrogen engine test was carried out in the UK using a modified Rolls-Royce AE 2100-A engine, which is used by regional aircraft. The green hydrogen for the tests was supplied by EMEC (European Marine Energy Centre). The hydrogen was produced from renewable energy sources on the island of Eday in Orkney.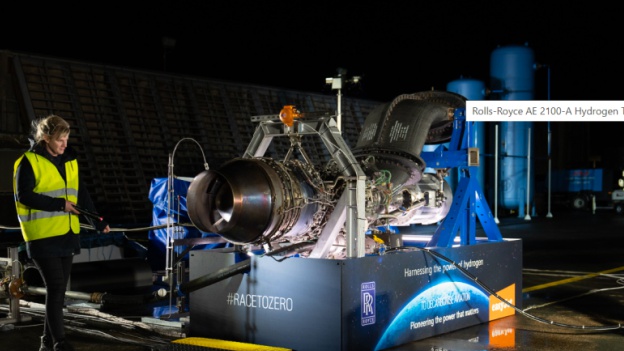 And in January 2023, Rolls-Royce achieved another major success: it tested a twelve-cylinder variant of its mtu Series 4000 L64 engine running on 100% hydrogen fuel. The tests showed positive characteristics in terms of efficiency, performance, emissions and combustion. The first real use of Rolls-Royce's mtu engines, powered by 100% hydrogen, is planned for the enerPort II lighthouse project in the German inland port of Duisburg. Here, a Rolls-Royce hydrogen engine will provide climate-neutral power for the construction of a new container terminal.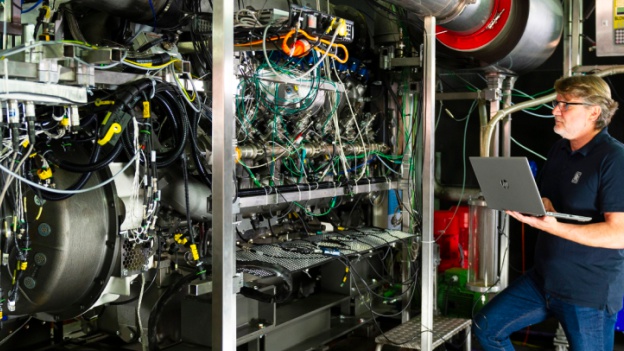 Today, the Rolls-Royce brand is not only a long-standing symbol of classic refined luxury and sophisticated conservative style (think of James Bond played by Sean Connery and his magnificent Rolls-Royce Phantom III in the film "Goldfinger"), but also a brand that is without exaggeration creating the world's future. Chris Cholerton, Rolls-Royce's President of Civil Aviation, put it in no uncertain terms: "We are pioneers of power and this programme puts us in a great position to pave the way to make hydrogen and hybrid-electric systems a reality. Combined with our work on Sustainable Aviation Fuel and further gas turbine efficiency, we are making real progress on the hard yards of research and development towards making Net Zero flight a reality."
H2 TIMES
Source: Rolls-Royce
Pictures: Rolls-Royce